Our Franchise Features
Small initial outlay. One-off investment of $45,000 AUD + GST.
No ongoing franchise fees. You retain all of your profits.
Full support is available, including Internet support.
Full training including The Art of Coaching. Exclusive to Master Coaching Franchisees.
IP developed by and unique to franchisors.
Further Information


For further information contact Robert on +61 2 4722 3072 or 0433 144 676
Email: rob@mastercoachingaustralia.com
– Operating since 1984 and franchising since 1993.
– All inquiries are confidential.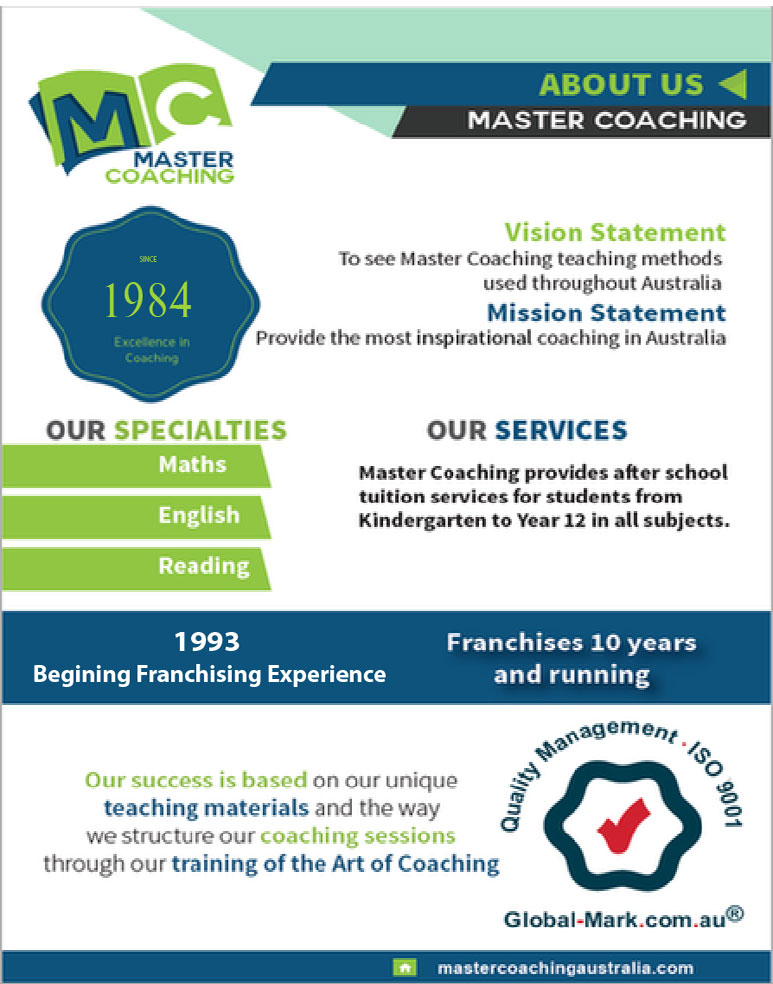 Contact Us
Please fill out the following form to contact us.